Cosmetic Dentistry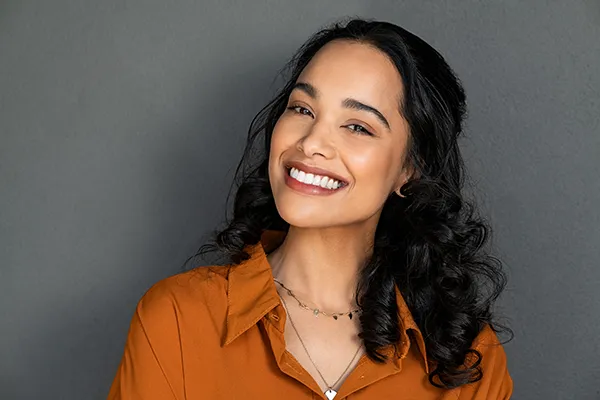 Your smile says a lot, and we want to help you make it even brighter. At Alder Family Dental, we offer comprehensive dentistry so our patients can present their best smile when trying to make a good impression. Cosmetic dentistry is not just large, expensive procedures. There are a range of options available that can make a significant impact on your appearance. Following an evaluation with one of our dentists, he can offer education, information, and variety of treatment options so you can determine what is right for you.


Why do our patients ask about cosmetic dentistry?
| | |
| --- | --- |
| • | Our patients want to present a clean and bright smile when they are in social situations or professional engagements. |
| • | Our patients want to smile with confidence and without concern. |
| • | Our patients want to look their best. |
| • | Our patients want to look younger. |
| • | Our patients know that healthy looking teeth leads to a healthier life. |

For years you may have taken your perfect smile for granted, but as we age, teeth can wear, affecting their strength and appearance. Our teeth can begin to look dingy, stained, uneven, or chipped. As you begin to realize that your teeth are not looking as youthful as you might like, you may begin to hide your smile. Problems such as natural imperfections, accidental damage, or food stains can cause embarrassment and even social anxiety. We don't want you to dim your smile because of your teeth. At Alder Family Dental, our dentists are specially trained to determine what is causing you to be self-conscious with your smile and to fix teeth that are stained, chipped, or crooked. With our state-of-the-art technology and equipment, we may be able to do this faster and easier than you think, erasing years of wear in a few short appointments.


The team and our dentists are here to not only restore your health and function, but to give you the smile you have always wanted. When chipping and cracking has made your teeth appear unsightly, we can restore them quickly and seamlessly with dental bonding. With dental bonding, your dentist will select a shade of tooth-colored material, called resin, and form this to your teeth. It will be light cured in just a few seconds, and then shaped and polished to ideal. In just 30-60 minutes, you should see the cracks and spaces in your teeth disappear.


[[[page17154|Teeth whitening]]] is a relatively fast cosmetic dental procedure that can have a huge impact. Whitening your teeth is one of the most affordable, and yet noticeable, dental procedures to enhance your smile. Patients love this procedure because whitening or bleaching is a non-invasive, simple dental treatment that will enhance the color of your natural tooth enamel and give you a smile that is whiter and brighter. Our teeth are in constant use, and, to a certain extent, abuse. Coffee, tea, tobacco and soda stain our teeth, as does many different food products. Our different whitening options can lighten your teeth up to eight shades whiter, giving them a cleaner, more youthful look. We are proud to offer several different whitening options and work with each patient to determine what might be best suited for them. Ask about our "In House Bleaching" system and our "Take Home Bleaching" system. We offer Zoom Whitening in both take home and in office options. We also offer Sinsational Smiles in office whitening and Opalescence take home whitening options.


With porcelain veneers our Doctors can cover teeth that are chipped, fractured, too big, too small, crooked, or spaced out and give you that smile of perfection you see in magazines. Veneers are a wildly popular technique for giving you the look you want quickly and easily. No braces, no crowns. Tooth veneers utilize a very thin porcelain shell that is customized to give you the Hollywood smile you desire while leaving the majority of your tooth still intact. Although thin, these porcelain shells are strong and durable, lasting most patients many years. We bond the veneers directly to the outside surface of your front teeth, changing the appearance overnight. In some cases, if the tooth is compromised or broken down from previous restorations or decay, we can achieve the same look along with added protection by mixing veneers with dental crowns.


Dental implants allow us to replace teeth that are missing without relying on the surrounding teeth. Dental implants can also provide additional support and retention for partial or complete denture prosthesis. A dental implant is a titanium metal post that is placed into your jawbone, replicating the root of the tooth. After healing, a crown can be attached to the titanium implant, resulting in the closest thing we have in dentistry to replacing a missing tooth. Titanium is a biocompatible metal, meaning your living tissue will not reject it but rather incorporate around it over time. Once the post is firmly healed in place, our Doctors can place one of multiple dental prosthetics on top. The restorations range from a single implant supported dental crown to an abutment for a multiple unit dental bridge, or additional support for a denture. Dental implants are considered a permanent solution. Their lifespan can be greater than 20 years with proper maintenance and our knowledge and technology is constantly improving with time. Our Doctors have taken countless hours of implant based continuing education and therefore are able to place a large percentage of implants here in office, saving you time, money, and headache. At Alder Family Dental we are proudly able to restore any name brand dental implant we are able to identify. We routinely work with Hahn and Zimmer implant systems.


Traditional Braces

Our office now provides traditional orthodontics to patients of all ages! A complimentary consultation is offered to see if you are a candidate. Dr. Sharkey has training in both straight edge and tip edge bracket system orthodontics and customizes the plan to the individual patient based on their needs.


Invisalign is the invisible way to straighten teeth without metal brackets. Invisalign uses a series of clear, removable aligners to gradually straighten teeth, without metal or wires. All our Doctors at Alder Family Dental are trained and certified as Invisalign providers. Come see us today for a complimentary consultation to see if Invisalign is the right solution for you.

We are happy to answer all of your cosmetic dental questions and encourage you to schedule an evaluation. You may be surprised at what we can do and how we can enhance your smile. For more information, contact us by calling our business team at (509)-525-9474.