Meet Our Doctors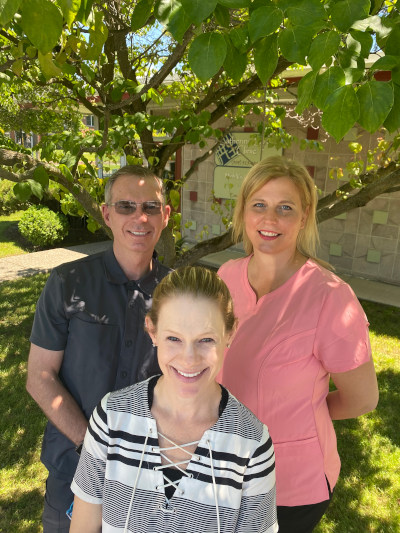 ---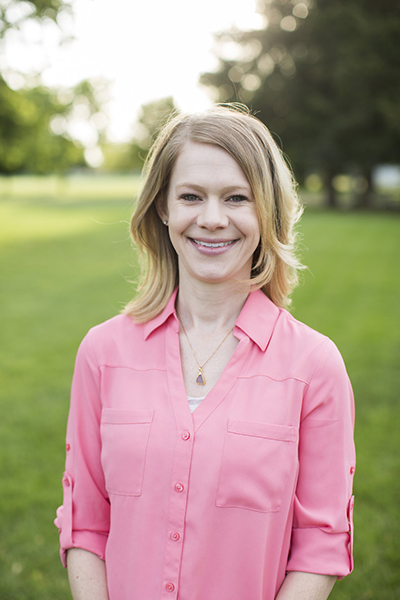 Dr. Patty Martin

Dr. Patty Martin grew up in Sumner, Washington where she decided at the age of 15 she wanted to be a dentist. She attended Washington State University for her undergraduate studies, where she was a cheerleader and became a die-hard Cougar fan while studying Biochemistry and Spanish. She also was able to spend a semester abroad in Spain to master the Spanish language and better serve her future patients. Upon graduating she returned to her hometown and worked as a flight attendant for Alaska Airlines, allowing her to see the world and master her customer service skills.

Dr. Martin then attended the University of Washington School of Dentistry. She was one of the first members of the Regional Initiatives in Dental Education (RIDE) program, a specialized group who received additional training in working interprofessionally, serving the needs of rural communities, and she did several rotations in Okanogan, Washington at the public health clinic throughout her training. She moved to Walla Walla and opened Stone Creek Dental Care in 2012 and became a partner in Alder Family Dental in 2019.

Dr. Martin places a high value on providing excellence in dentistry to all her patients. She has taken hundreds of hours of continuing education from world renowned speakers and prides herself on offering cutting edge, comprehensive dental care. While some dentists may focus on simply fixing a broken tooth, Dr. Martin questions why that tooth has broken down and addresses the true cause of the problem. She places an emphasis on synergy between structure, function, esthetics, and biology and moves her patients into a model of prevention. She is passionate about patient education and providing the most comfortable care possible. Her patients always comment on how gentle and thorough she is.

Dr. Martin is a member of several professional organizations including the American Dental Association (ADA), the Washington State Dental Association (WSDA), the Academy of General Dentistry (AGD), and Phi Beta Kappa. She is the leader of the Walla Walla Valley Spears Study Club and served on the executive board of the Walla Walla Valley Dental Society in 2014. In 2020 she will be receiving induction into the Pierre Fauchard Academy, an international dental honor organization, along with her Fellowship in the Academy of General Dentistry (FAGD). She has been an active member of the Walla Walla Noon Rotary since 2013 and she joined the Providence St. Mary Foundation Board of Directors in 2014 to improve access and quality of local healthcare. In Dr. Patty's spare time, she enjoys getting outdoors with her husband, her two sons, and her dog. She also enjoys gardening, cooking, golfing, entertaining friends and family, and being an active community member in the amazing Walla Walla Valley.


---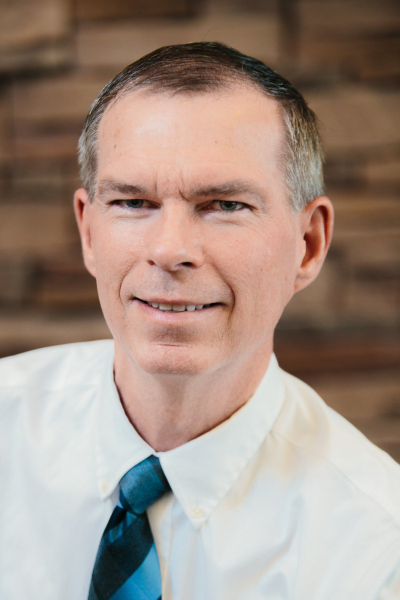 Dr. Patrick Sharkey

Dr. Sharkey hails from Wallowa County, Oregon, where he grew up on a ranch. After graduating high school, he went to Eastern Oregon State College (EOSC), in La Grande, Oregon, for his undergraduate degree. While at EOSC, he met his wife, Lisa, and they have been happily married for 35 years.

From there, Dr. Sharkey studied dentistry at Oregon Health Sciences University (OSHU) in Portland. Upon graduation, he opened a practice in Hermiston, Oregon and later a satellite practice in Boardman, Oregon.

In 1995, Dr. Sharkey and his family moved to Walla Walla. The family wanted to put their children in the Walla Walla Catholic Schools and be closer to the mountains. Soon after he purchased Dr. Norm Passmore's long-time practice an relocated it to it's current home on Catherine Street near Downtown Walla Walla.

In order to stay abreast of the latest technologies in dentistry, Dr. Sharkey regularly attends courses for Invisalign, Dental Implants, and Sedation. He is also a member of several professional groups including the American Dental Association (ADA), the Washington State Dental Association (WSDA), and the Academy of General Dentistry (AGD), and has been awarded Fellow in the Pierre Fanchard Academy of International College of Dentist for his contributions to the field of dentistry and community.

Dr. Sharkey is not only a highly skilled dentist who aims to provide the best dentistry he can by educating his patients on good oral hygiene, but he also gets to know his patients so they can work together to meet the patient's needs.

In 2002, Dr. Sharkey took a mission trip to Afghanistan with Medical Team International. He was also a frequent volunteer on the Medical Teams International mobile dental van based out of Walla Walla for 15 years, and now has moved his volunteer energy to SonBridge Dental Clinic in College Place.

With the kids now grown and in support of Dr. Sharkey's passion for humanity, he and his wife embarked on three mission trips to Guatemala City to provide dental care to the indigenous Mayans in the highlands of Guatemala.

When Dr. Sharkey isn't busy creating beautiful smiles, he loves riding his Gold Wing ("Big Red") and working around his cabin in the Blue Mountains. He and his family are also active in the St. Patrick's Catholic Church community.


---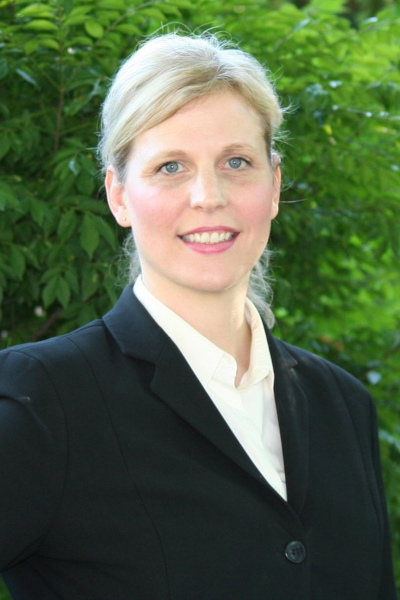 Dr. Kimberly Murdoch

Dr. Kimberly Murdoch, DDS grow up in Pasco, Washington. She fell in love with the Walla Walla area while spending 4 years at Walla Walla University as an undergraduate. After finishing up her studies here locally, she moved to California to attend dental school at Loma Linda University. With her degree in hand, she moved to Spokane with her husband and son and opened a family dental practice. Six years later she welcomed a daughter to her family. As her children grew, she wanted to move closer to her family, so she sold her practice of 16 years and moved back to Walla Walla in 2017.

Dr. Murdoch has a thirst for knowledge and has continued her education through many courses throughout the United States over the years. Some of those courses include the Las Vegas Institute where she has focused on cosmetic dentistry, implants, endodontics, and occlusion.