Testimonials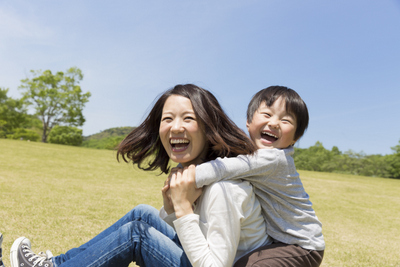 We know our patients want to make sure they are in good hands, and we couldn't agree more. That's why it's important to read first-hand testimonials from happy patients of Alder Family Dental. We look forward to serving your dental needs so you can have a testimonial of your own!



"The staff was very professional and friendly! They honestly care about you and make sure you get the best treatment. Also, they very patient when you have a ton of questions. Highly appreciated. Thank you!!!"
-Karolina V.

"Continuing to provide excellent, attentive, professional service for my dental care. Love this dental office. My entire adult family uses Alder Dental services!"
-Kathy H.

"It was a very easy and efficient appointment from start to finish. They accommodated my work schedule while helping me schedule my appointment, and we're even able to fit me in for my cleaning on the same day so I wouldn't have to come back for that another day. Everyone is super friendly and positive!!"
-Megan R.

"The office is comfortable and has a great vibe. Everyone is really nice and accommodating and takes the time to get to know you. As a high anxiety dental patient I would definitely recommend Alder Dental!"
-Brenda C.

"The most careful and painless trip to the dentist ever! The whole team at Alder Family Dental are a treat to work with and I wouldn't even think of going anywhere else."
-Carolyn K.

"Dr. Martin is an incredibly talented and gentle dentist. Her bedside manner is second-to-none. She is sweet, thoughtful and very knowledgable. If you are in the market for a new dentist, she is the one!"
-Mike C.

"Kent as always does a great job, I really appreciate his efficiency, explanation, and suggestions. Dr. Sharkey and his staff do an excellent job and appreciate all they do for their patients and the community. We are blessed to have them"
-Donald Z.

"Dr. Sharkey is the best dentist ever. He gives my wife, daughter, and I the best care, and every one at Alder Family Dental are so caring and all do such a great job. Thank you all so very much I sure appreciate all you do for my family. "
-Mark E.

"Dr. Martin did an excellent job repairing a front tooth that broke pretty severely. She was caring and consistently monitored for my comfort and for any pain I may be experiencing. She had a steady but gentle touch and I didn't have any pain, which hasn't been the case in the past for this tooth. She took the extra time to make any minor adjustments so that my bite was perfect and followed up with a call that evening. I would highly recommend her for any work you may need. A couple weeks later and the tooth is holding strong with no issues!"
-Bryanne P.

"Dr. Sharkey is the best dentist I've been to. He is very knowledgeable and always takes the time to explain everything and answer any questions. The staff are all very friendly and helpful. Scheduling an appointment is easy and you can get in without planning six months in advance. Overall the best dentist office I've been to."
-Melissa R.

"I just had the BEST experience getting my teeth cleaned by Christy. She was so professional, personable and caring. I immediately knew I was in good hands and felt much more at ease. She is a gift to this office."
-Laurie M.

"Thank you finally for making my experience going to the dentist perfect. If you are nervous about going to the dentist, then this is the dentist for you."
-Kassandra J.

"I'm sending a huge thank you to Dr. Martin, Sam and the lab techs! I just had my dentures relined after having them for 6 months and I can't believe the difference. Thank you for listening to and addressing my concerns and making them so much more comfortable. Look Ma, no adhesives! Not even on the lower! To anyone that may be struggling through that first 6 months of denture wear: Have faith and patience, you will get through it. Communicate your concerns and things that are making you uncomfortable. It can be fixed!!"
-Jani W.

"I love these ladies. They are kind and thoughtful and very personable. I went to an appointment and was very clearly having an off day but did not want to cancel because I know the value of time as a business person. They could tell my day was not going well and graciously encouraged me to rescheduled. They had made going to the dentist pleasant. The concern of pain management rivals that of any dentist I have been to. I would recommend them again and again to friends or family."
-Alisha C.

"I went in to have all 4 wisdom teeth pulled and Dr. Patty Martin did a great job. I felt no pain at all during the procedure and they helped with the pain afterwards. After that I had to have a molar pulled due to an impacted wisdom tooth and they did the same great work. Anyone seeking dental work should go here. Thanks a lot!"
-Michael S.

"Dr. Sharkey has worked with me to straighten out my bite, so my teeth work well together, and the lower arch and upper arch fit well together. He has done an excellent job on fitting my bite, and I an very grateful for him for trying so hard to get my bite to fit. I highly recommend Dr. Sharkey if you have a problem with your bite."
-Laura N.

"Alder Family Dental has a very accommodating. This was my first dentist office ever and they were so knowledgeable and great at their jobs. It made me a lot less anxious about going there for any procedures. Highly recommended!"
-Moyin Y..

"Dr Martin and her staff are the best! They made me feel very comfortable and welcomed so glad I picked u guys! Thank you ever so much for everything."
-Angelica B.

"Dr. Martin made me proud of my smile again. I can't thank her enough, and I recommend her to everyone."
-John A.

"Very positive experience. They made me feel comfortable & excited to know I had made the right choice. Would recommend Dr. Martin & Tiffany to anyone. The office girls were really nice too."
-Jamie S.