We're here to help you during the COVID-19 pandemic
Posted on 5/1/2020 by Michael Mettler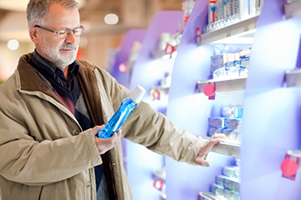 Have dental pain? Worried about visiting the dental office during the current pandemic? Read on to find out more!

Many patients are surprised to know that many of the measures that are being taken to protect patients and staff against the spread of infectious diseases such as the novel coronavirus (COVID-19) are measures that dentists have been taking for many years now.

This includes:

1. Proper Hand Washing Procedures before and after seeing each patient.

2. Proper sterilization techniques of non-disposable instruments and ensuring disposable products are never re-used. Disinfection of all surfaces including placement of protective covers and barriers to cover some equipment.

3. Appropriate use of protective equipment such as barrier gowns, gloves, masks, and eyewear- never using the same pair of gloves or mask on different patients.

Some additional measures currently being taken at Alder Family Dental:

1. We are only allowing one patient per doctor in the office at a time, we are requesting that any escorts, family or friends wait in their car or come back to pick up patients.

2. Proper hand-washing or hand sanitizing upon entry to the office by all patients

3. Screening questions related to possible exposure of the virus in addition to reviewing patient's overall health history.

4. Antiseptic mouthwash given prior to any oral examination.

Because so much is still unknown about the spread of COVID-19 and what additional infection control measures should be taken dental practices in Walla Walla and throughout Washington State have been required to temporarily close their offices for procedures other than those considered to be true dental emergencies. The great news is that collectively as a dental community we still have the opportunity to help our local hospitals and the country as a whole by decreasing the number of hospital visits for dental pain management. Please do not hesistate to call us if you have additional questions or concerns about your safety when visiting our Downtown Walla Walla office. 509-525-9474.